We have three Reception classes:
R Myers/Allder - Our class teacher are called Mrs Myers and Mrs Allder.
Our teaching assistant is called Mrs Mariani.
R Stoker - Our class teacher is called Miss Stoker.
Our teaching assistant is called Miss Parr.
R Metcalfe - Our class teacher is called Mrs Metcalfe.
Our teaching assistant is called Mrs Windle.
Cannon Hall Farm - June 2019
Reception went on their first trip to Cannon Hall in Barnsley. It was an awesome day, all the children (and staff) thoroughly enjoyed themselves looking at and learning about different farm animals. We even saw baby meerkat's (called pups) and in the reptile house we saw a large python and a colony of leaf ants walking along a rope above our heads, along with many other fascinating reptiles.
The weather stayed good for us to eat out lunch outside, although we got a bit wind swept and the children had a great time exploring the outdoor adventure playground and the tube maze.
World Book day in R Metcalfe
We had a great time reading books and sharing stories about our book characters. Which characters can you see?
R Metcalfe exploring the Quad
Children in R Metcalfe had lots of fun trying out our new equipment in the quad area. We have been working on our gross motor skills.
R Metcalfe homework about people who work in our community.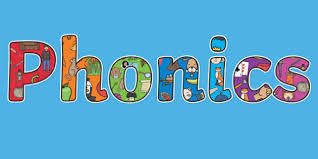 WHAT YOU NEE D TO KNOW ABOUT PHONICS - for information click here
Images below from 2017/2018
POLICE ALERT!!! Children in Reception were visited by Brian our local PCSO along with his police van.
Some of us dressed up as Police and we all got to look in the van, listened to the loud siren and even had a chance to be locked up in the back of the van - luckily he let us back out again!!